Like most families, capturing moments during vacations is important to us – and particularly challenging when the entire family is on fat bikes! During our week-long fat bike family vacation, we relied on a combination of cameras to document our adventures:
GoPro Session
Mounted on the front of my bicycle, we set this compact, waterproof camera to take photos every 10 seconds during our ride. By putting the camera on auto-drive, I was able to capture many action shots (as well as a few hundred photos that ended up in the trash).
Due to its diminutive profile and timed photography, it was easy to forget the camera, leading to some fun candid moments.
Following the kids, or jumping off the trail and positioning my bike properly, allowed me to grab photos of both kids in action.
GoPro Hero
Steve carried the larger GoPro, mounted on a chest strap for easy accessibility. Rather than having the camera take time-lapse photos, as we do with the Session, Steve would ride ahead and then turn to take pictures.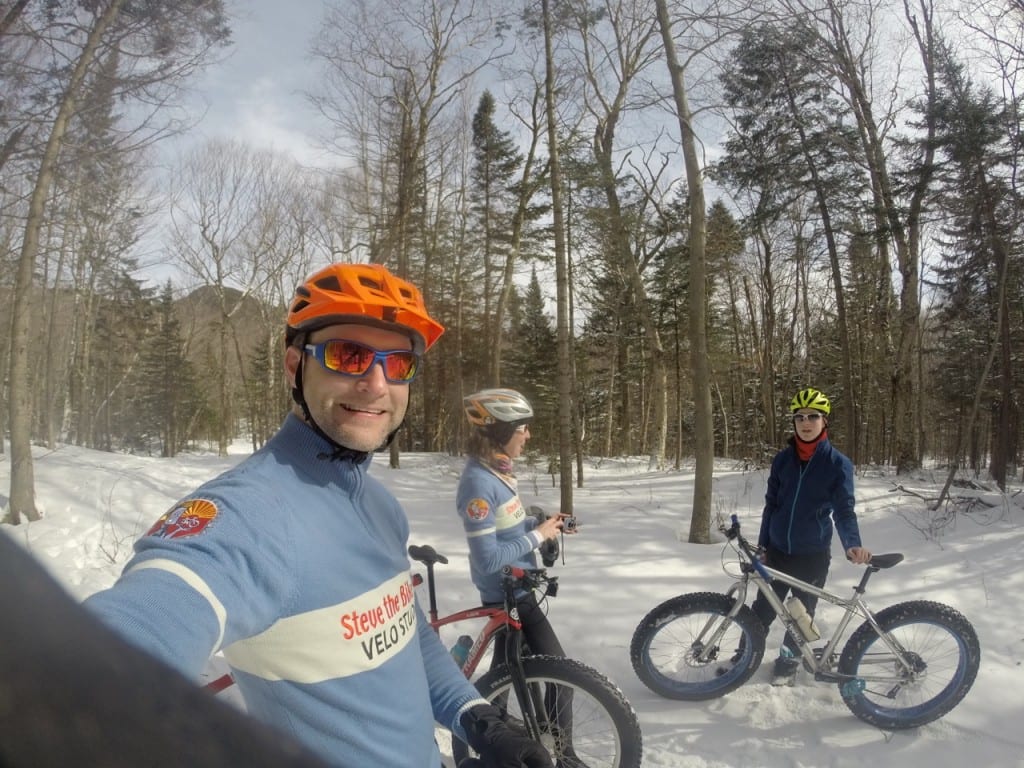 Canon Elph
Having abandoned our old camera in favor of our mobile devices, we have rediscovered the benefits of a point-and-shoot camera. Not only does the battery outlast those in the GoPros, but it takes great pictures, particularly when taking family portraits.
Setting the Hero up for a family portrait, it easily got all of us, and our bikes, but we clearly stood too far away, and didn't have enough pixels to crop the photo too tightly.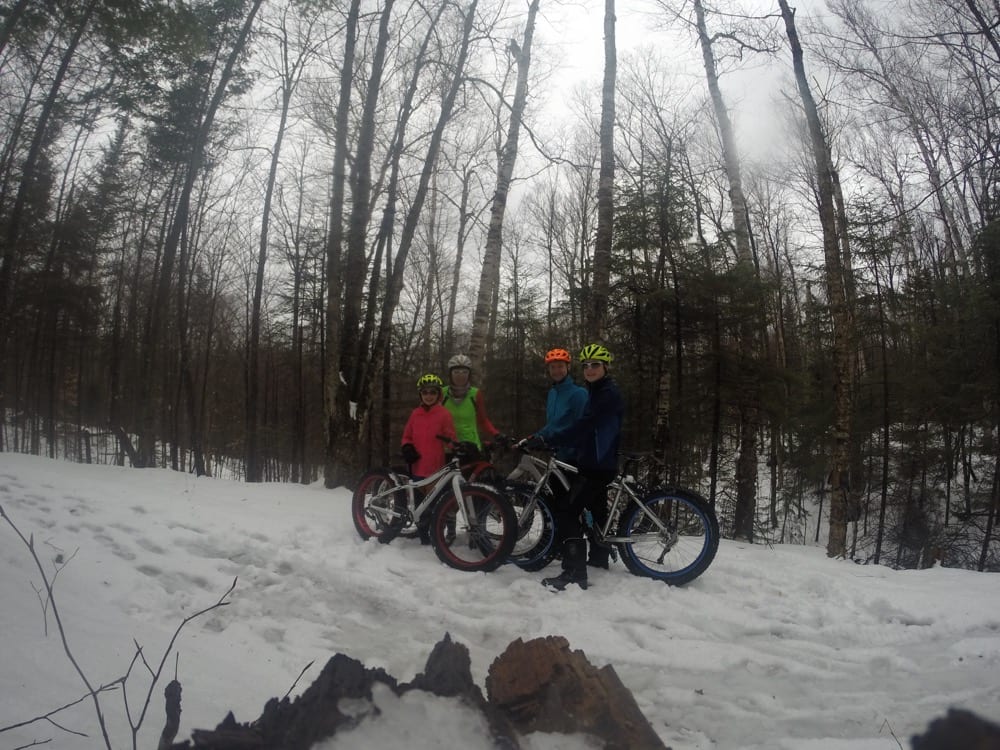 With zoom and self-timer, the point-and-shoot was perfect for family portraits.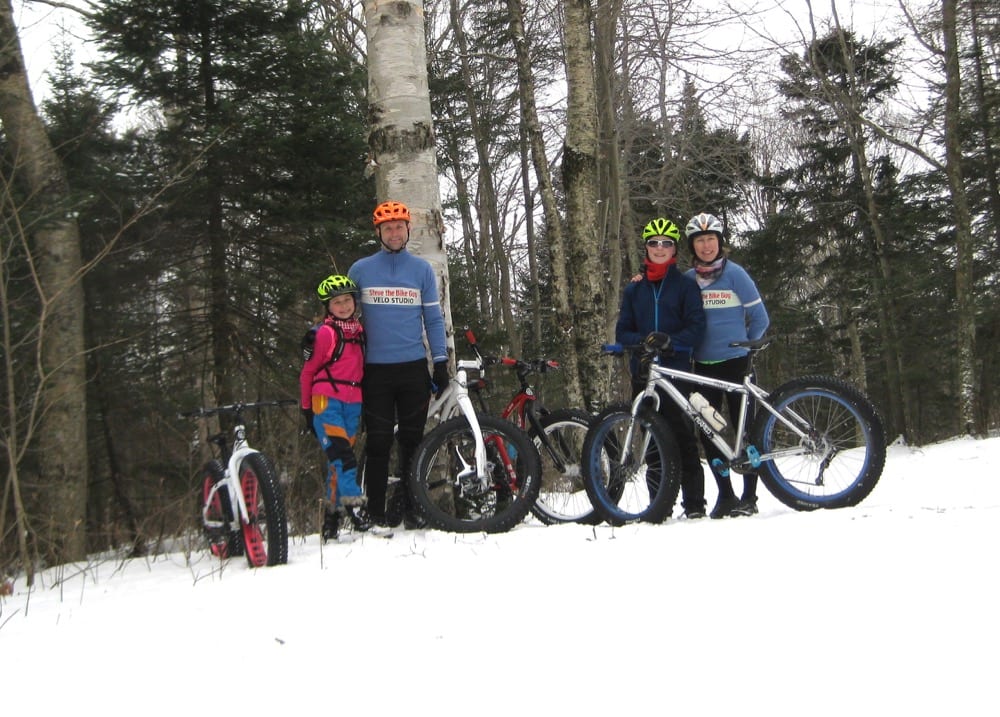 Of course capturing the pictures is only half the battle – to ensure all our special memories don't remain trapped on my laptop, I would review all our photos each evening, keeping a few of our favorites and throwing away the rest (which also saves storage area). As the end of our vacation approached, I started building the photo album in iPhoto, with the goal of sending it to print within the week.
A few days after we got home, I put the finishing touches on our album, and sent it off for printing, ensuring the memories wouldn't remain locked in my laptop!